Care for a Drink? LOROS unveils new mobile bar and coffee shop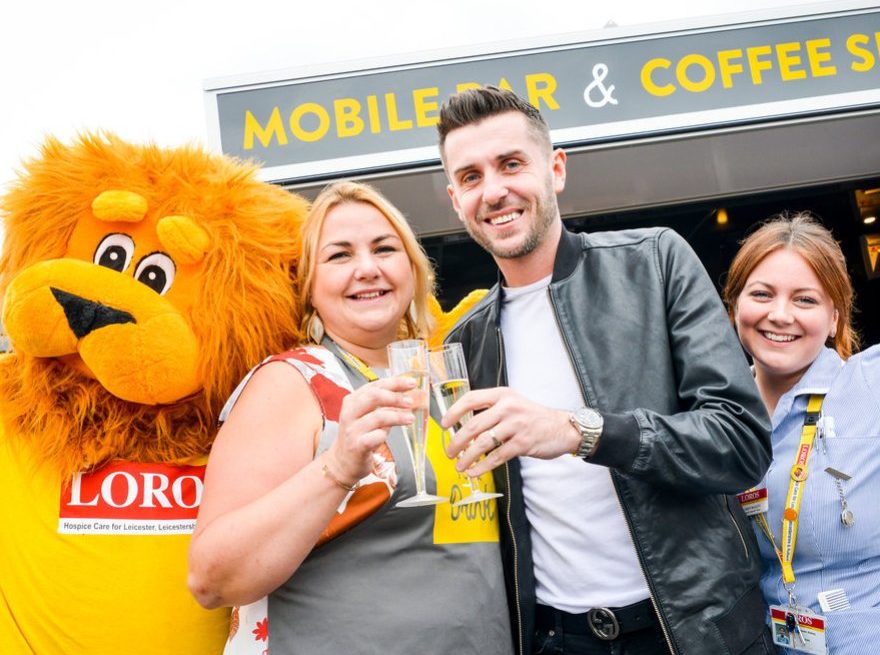 Are you planning a party, a wedding, or a big outdoor event this summer? Would you like to support LOROS Hospice whilst you celebrate?
LOROS is unveiling its brand new mobile bar and coffee shop which is available to hire across Leicester, Leicestershire and Rutland with all profits going to patient care.
'Care for a Drink' can provide everything from teas and coffees to prosecco, beer – even a cocktail bar!
LOROS Deputy Retail Manager Mary Lockhart said,
"Our Care for a Drink service is perfect for corporate events, parties, fairs, weddings and much more.

"We offer bespoke packages so we can cater for everything from artisan coffee at a spring fair to a themed gin bar at a 50th birthday party.

"We'd also love to attend community events, team away days and other annual celebrations, so if you help organise these please do get in touch.

"Come and talk to us and we'll help you create a marvellous event, which also benefits our hospice."
Care for a Drink is available weekdays, evenings and weekends with a dedicated team helping you plan your event.
Contact LOROS at careforadrink@loros.co.uk for more details