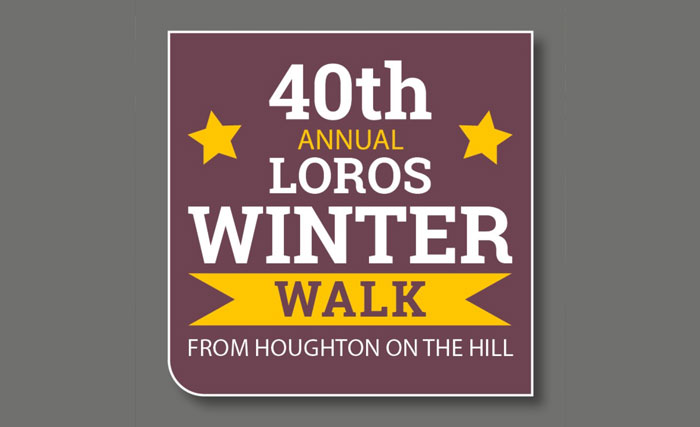 Walk off the festive excess with LOROS Hospice's 40th Winter Walk
After the indulgence of Christmas, LOROS Hospice is inviting people to don their wellies and join their Winter Walk on Friday 27th December.
This year marks the 40th anniversary of the LOROS Winter Walk – it's the longest running event. During that time thousands of people have joined in this post-Christmas tradition, braving the weather to raise money for the hospice.
Adrian Walker, community events lead, said, "The Winter Walk is a real Leicester Christmas institution – it's the perfect way to shake off the Christmas excess whilst raising some funds for LOROS.
"Over the years the walk has taken place in ice, snow and often lots of mud, but it's always well supported so huge thanks to the wonderful people who organise the event for us. Come along and join in the fun!"
To celebrate the Winter Walk's 40th anniversary LOROS has commissioned a special commemorative bobble hat which will be awarded to the first 40 people to raise £40 on their JustGiving pages.
The five-mile walk takes place on 27th December between the villages of Houghton on the Hill and Thurnby. Visit LOROS' website for details on how to set up your JustGiving page at https://www.loros.co.uk/support-us/events/2019/12/27/annual-winter-walk