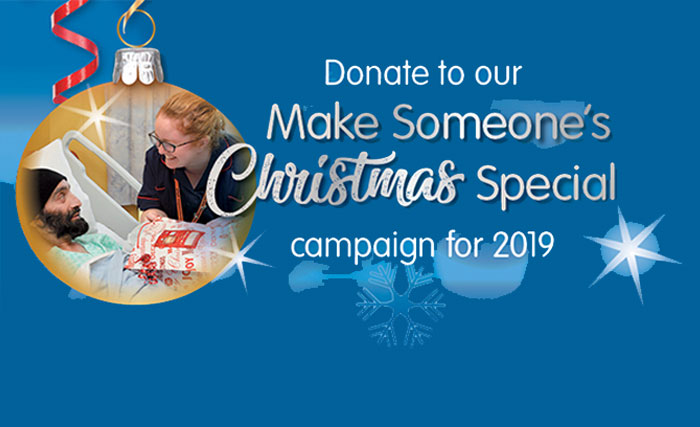 Do you want to help make someone's Christmas special?
University Hospitals of Leicester Volunteers Service is once again joining forces with Age UK Leicester Shire & Rutland and Leicestershire Partnership NHS Trust to encourage local people to donate presents for our older patients who will be too ill to leave hospital this Christmas.
The Neonatal Unit are also pleased to announce that the neonatal campaign will also be running again this year for the tiny babies who will be spending their very first Christmas in hospital and not at home with their new family.
Following the success of this campaign in previous years, we want you to help us make Christmas Day special again this year.
How to donate
It's really simple! Just print off a gift tag: older people / neonatal, fill it in and attach it to a small gift bag filled with goodies! You don't need to spend a lot of money to make someone smile – we suggest items add up to no more than £10.
We have listed a few recommended items, plus items we are unable to accept. We would appreciate it if these lists could be followed as it helps our volunteers when they check and distribute the gifts. Please click on the links below to find out more.
**New for 2019!** – Is your child making a donation? Download our new colour in gift tag for them to add a personal touch to their gift – click here to download
From everybody involved, THANK YOU.