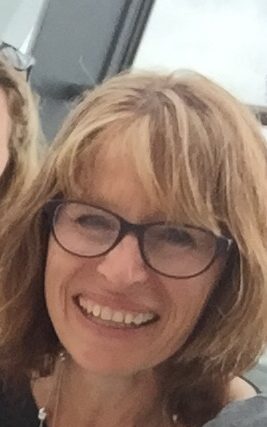 Jo Chessman, Public Health Nursing Lead at Leicestershire Partnership NHS Trust speaks to Y/our Future
Jo Chessman is a Public Health Lead at Leicestershire Partnership Trust (LPT) which involves her providing clinical leadership and developing Public Health Nursing practice across Healthy Together services. Healthy Together provides 0-19 services formerly known as Health Visiting and School Nursing within Leicester, Leicestershire and Rutland. This role is very varied but the focus is to ensure and enable continuous quality improvement in the service provision and support inter-professional practice development to meet client needs.
Assisting Jo in her role is another part-time lead, whose role focuses on education, training and research. The main attraction to Jo working within this role was due to the fact she has worked for LPT since relocating to the Midlands over 16 years ago. In 1986, Jo qualified as a registered nurse in Brighton and then quickly completed her midwifery training recognising her love for working with women and children. Afterward, she undertook the Specialist Community Practitioner degree to start her career as a Health Visitor in 1999, this role offered greater flexibility with her home life and caring for 2 young children. During her years as a Health Visitor, Jo was always passionate about being involved in developing practice, which led to a number of secondments and an opportunity to be involved in national programmes.
The role of a Public Health Lead was an attractive proposition for Jo as she felt committed to being a part of the newly commissioned 0-19 service at LPT. According to Jo, 'the variety and the opportunities to work within a supportive leadership team were the main reason for me accepting the role'. Further, for Jo 'Leicester, Leicestershire and Rutland offer such variety that it is a great destination for newly qualified staff to develop the confidence and skills in practice'. The opportunity to work within either a diverse city environment or more rural location offers the experience to manage a caseload that will have the full range of vulnerabilities within a local population. This opportunity within a supportive clinical environment offers practitioner skills and confidence that few other places can.
Leicestershire Partnership Trust provides high quality integrated mental health, learning disability and community health services. The Trust was created in 2002 to provide mental health, learning disability and substance misuse services. Currently, LPT serves a population of one million people across Leicester, Leicestershire and Rutland, along with a budget in excess of £275 million and employ approximately 5,500 staff in a wide variety of roles. For more information on all the roles available at LPT then please see – https://www.your-future.co.uk/stakeholder/leicestershire-partnership-nhs-trust/