Step Up to Great Community Nursing
It is an exciting time for Community Nursing Services in the City of Leicester. We are an Ageing Well early implementer site and we are also now beginning work on the latest Urgent Community Response Project. As a result of these initiatives we have received significant investment to increase our workforce, deliver local transformation and continue making changes to our services to provide excellent care to our patients..
Our current vacancies are……..
These are some of the things that our patients say about our Community Nursing staff…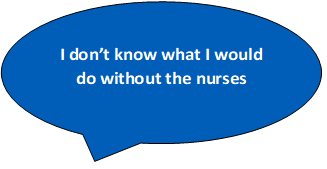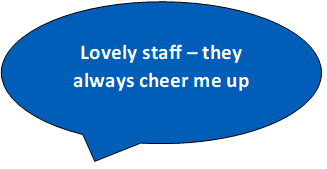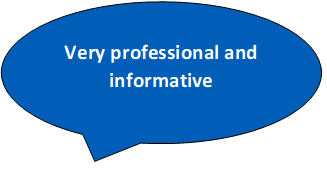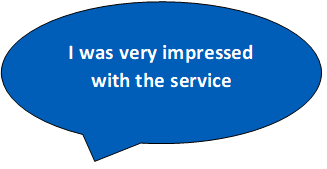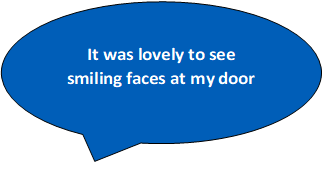 We are searching for people who have great skills, are passionate about Community Nursing and are ready to work in a transformative environment. We have roles available for Health Care Support Workers, Assistant Practitioners, Nursing Associates and Registered Nurses (Adult). We are also very keen on taking newly qualified nurses. The Community is a speciality in its own right so you will be very well supported if this is your first role post qualification. All newly qualified staff are offered a very structured 12 month preceptorship with support from our Clinical Education Leads.
We are very keen to develop our staff and there are a number of development opportunities available. We regularly offer secondments to Nurse Associate, Registered Nurse and District Nurse training. In addition to this there is a wealth of in-house training available to support all of our different staff to develop their skills.
Community Nursing Teams provide nursing care to patients in their own homes, residential homes and local clinics. The complexity of care delivered is increasing all of the time as more patients are cared for outside of acute hospital environments. Care delivered includes wound care, medication management, acute and chronic disease management, palliative care, care in the last days of life, continence care and administering IV medication. We also have a strong focus on health promotion and supporting our patients to become as independent as possible..
We work very closely with colleagues both internal and external to LPT such as Tissue Viability Specialist Nurses, Continence Nurse, GPs, Adult Social Care, UHL, Crisis Team and LOROS.
We are able to offer flexible working patterns in our City localities including the below –
• The late – 6pm till 10pm (to include weekends).
• Part-time – 22.5 hour per week contracts, working 3 days a week (to include weekends and 10pm finishes).
• The school shift – 9:30am till 3pm (to include weekends and occasional 10pm finishes).
• Mornings – 8am till 1pm (to include weekends and occasional 10pm finishes).
If you are looking for any other hours then please feel free to contact us to discuss.
Leicester is one of the most ethnically diverse cities in the UK. Residents hail from more than 50 countries around the world and the city is home to the largest proportion of British Indians in the UK. The City of Leicester also has high instances of disadvantage and poverty with high numbers of income deprivation and long term health conditions. We want our staff and teams to reflect and understand the socio-cultural barriers people face and welcome applications from people who people could identify with.
If you like a challenge, want to work in a dynamic environment and want to contribute towards continually improving the care people receive then Leicestershire Partnership NHS Trust could be your next move.
To apply click on the link below –
Band 5 Community Staff Nurse #HomeFirst (jobs.nhs.uk)
If you are not quite ready to apply for a vacancy, or want more information before you do, please contact mandy.shuttlewood@leicspart.nhs.uk or jacqueline.mitchell@leicspart.nhs.uk